Lembra do Wolfenstein 3D para PC, aquele jogo que você jogava sempre que visitava aquele seu parente rico que tinha computador? Pois é, ele ganhou uma versão para GP2X.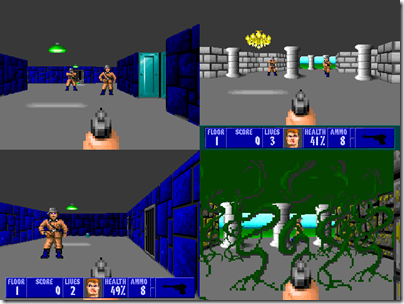 Atualmente o binário suporta diversos modos de resolução e interpreta perfeitamente a versão demo e full de ambos Wolfenstein 3D e Spear of the Destiny. Alguns andam dizendo nos fórums que até alguns mods estão funcionando!
Para instalar essa belezinha em seu GP2X, basta copiar o binário do jogo correspondente que você deseja jogar para seu SD e executar.